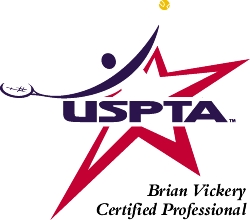 Tennis Lessons should be accessible…and affordable!
I apply 30+ years experience playing tennis, along with a USPTA Tennis Professional certification, to improve clients' tennis games.
✓ I will impart a love for this lifetime sport with enthusiasm and skillful teaching that "meets you where you are" and maps a strategy for improving your game.
✓ We will not only work on stroke fundamentals, but also stroke patterns, tactics based upon game and set scores, and evaluating opponents for strengths and weaknesses.
✓ Almost every session includes groundstroke and volley drills (sometimes using teaching aides like the Topspin Pro) and finally serve/return practice. We also drill down into your individual goals.
Do you want to learn a topspin lob or topspin serve?
How do you "open up the court" and dictate play?
What does it mean to chip and charge?
✓ Periodically, I will video the practice sessions to better analyze your stroke fundamentals. 
My tennis clientele includes teens as well as adult beginners (through USTA 3.5/4.0 ratings) looking to learn this lifetime sport.
Note: I am a Topspin Pro Ambassador, so Topspin Pro URLs are affiliate links.
Tennis Coaching – Areas Of Focus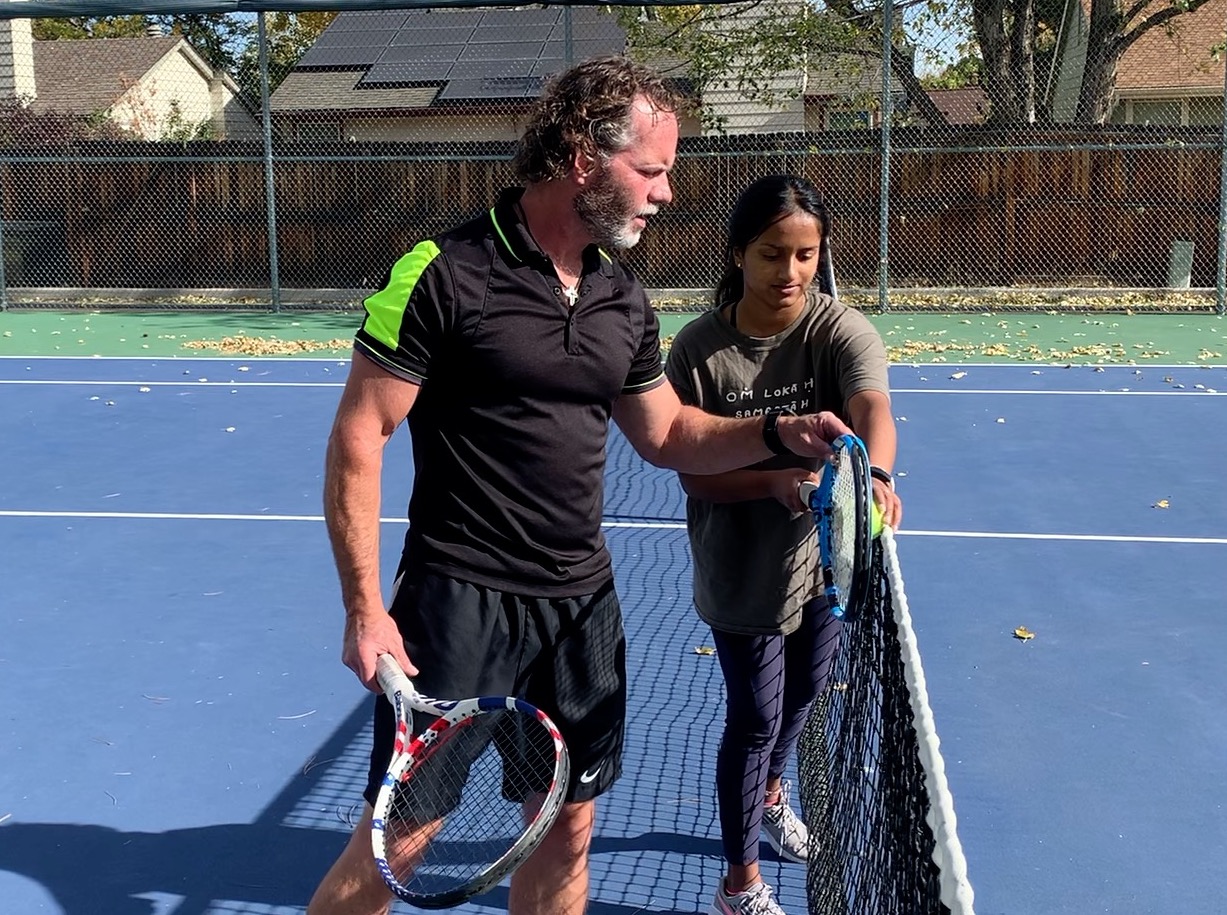 My journey to become a tennis pro
Delayed Dream Come True
When I was in my 20's, I dreamed that my 2nd career would be as a tennis teaching pro. Three decades later – and three shoulder surgeries later – I pretty much put that dream aside even though I taught other sports (judo, taekwondo, soccer) and pursued certifications in health coaching and personal training.
In 2020, an ex-coworker saw me playing a 4.5 men's league match…where we did quite well. He asked if I would consider coaching his kids. I said I would – I love to teach – but I wasn't certified. He didn't care, and thus my tennis coaching career began.
As I grew my business, mostly through enthusiastic referrals from satisfied clients, it prompted me to pursue formal USPTA tennis professional certification. I thought it was a long-shot just a couple weeks before my 53rd birthday, but I practiced…drilled like crazy with teammates and a great teaching pro…tested…and passed!
So now I have official certification, but this is my 2nd career…my passion project. I want to keep lessons accessible and affordable, so you can find me on neighborhood and public courts throughout south Denver.
Sign up for lessons and allow me to enthusiastically teach you (and your friends and family) this lifetime sport!
You found me, so…
How I Can Help
Too often, I see new tennis players go out to a tennis court with three balls – and zero guidance. They spend most of their time chasing balls on other courts – or over the fences – and then go home frustrated.
Just a few lessons could change their learning trajectory and excitement for learning this lifelong sport.
Have you never swung a tennis racquet? 
Do all of your balls go over the fence? 
Do you lose matches because you keep double-faulting? 
Does your kid want to learn tennis, but you do not know where to begin?
Does your kid not get enough personalized coaching in high school to ever improve their game enough to advance in ranking?
Let me help you!
You found me – now how can I be of service?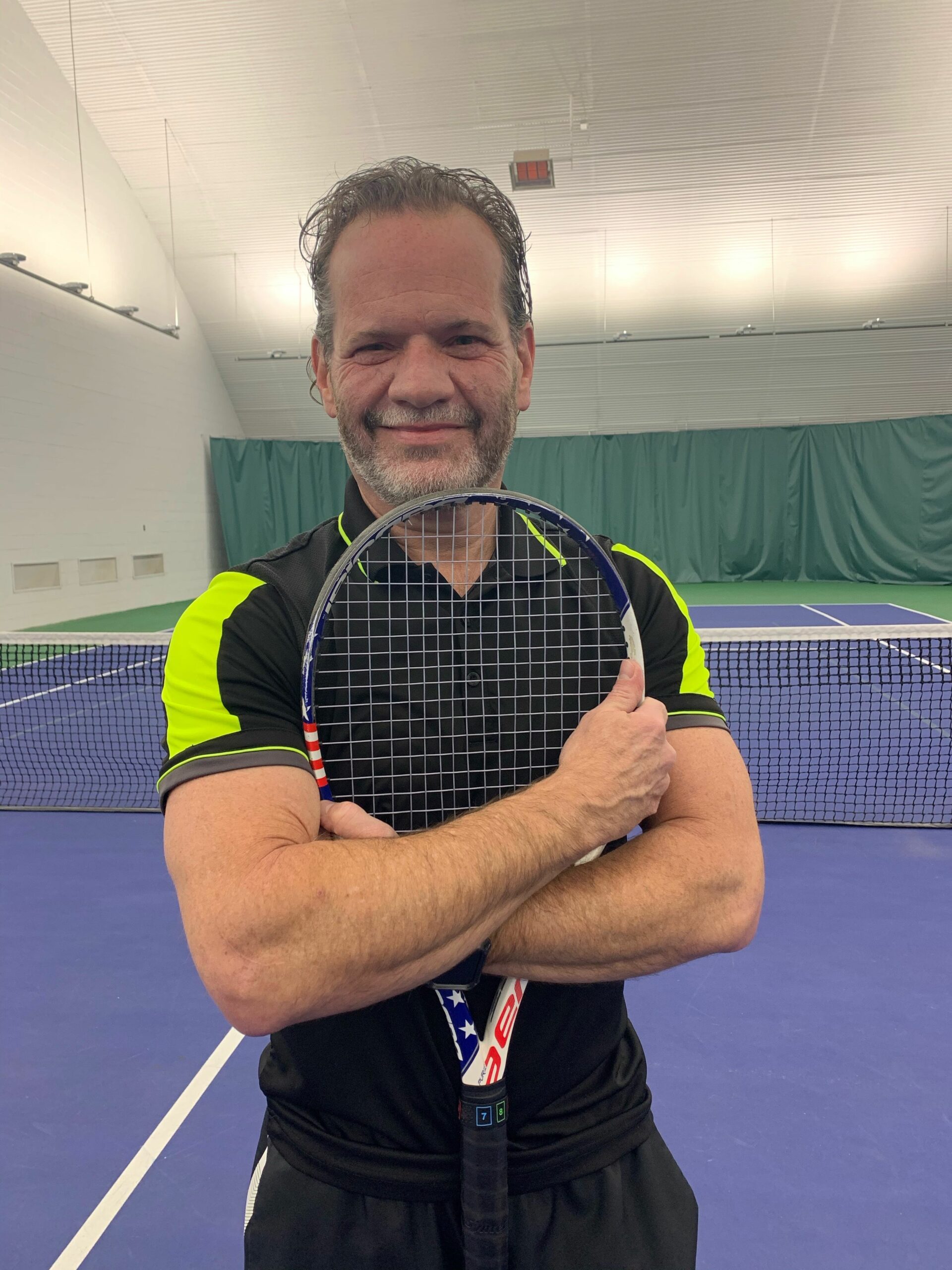 TENNIS LESSON - PRIVATE
This is a 1-hour session teaching stroke fundamentals, improving mental strength, and developing situational awareness (stroke patterns, evaluating opponents for strengths and weaknesses, etc).

NOTE: Price includes a facility fee for using South Suburban courts. A list of South Suburban courts will be in confirmation email. A discounted rate of $40/hr is available if teaching on available neighborhood courts,
TENNIS LESSON - DUO
This is a 1-hour session, for you and your partner, teaching stroke fundamentals, improving mental strength, and developing situational awareness (stroke patterns, evaluating opponents for strengths and weaknesses, etc).
NOTE: Price includes a facility fee for using South Suburban courts. A list of South Suburban courts will be in confirmation email. A discounted rate of $50/hr is available if teaching on available neighborhood courts,
TENNIS LESSON - THREE AND A PRO
This is a 1-hour session, for you and two other players, teaching stroke fundamentals, improving mental strength, and developing situational awareness (stroke patterns, evaluating opponents for strengths and weaknesses, etc).
NOTE: Price includes a facility fee for using South Suburban courts. A list of South Suburban courts will be in confirmation email. A discounted rate of $60/hr is available if teaching on available neighborhood courts,
TENNIS LESSON - FOUR AND A PRO
This is a 1-hour session, for you and three other players, teaching stroke fundamentals, improving mental strength, and developing situational awareness (stroke patterns, evaluating opponents for strengths and weaknesses, etc).
NOTE: Price includes a facility fee for using South Suburban courts. A list of South Suburban courts will be in confirmation email. A discounted rate of $60/hr is available if teaching on available neighborhood courts,